Back to News Hub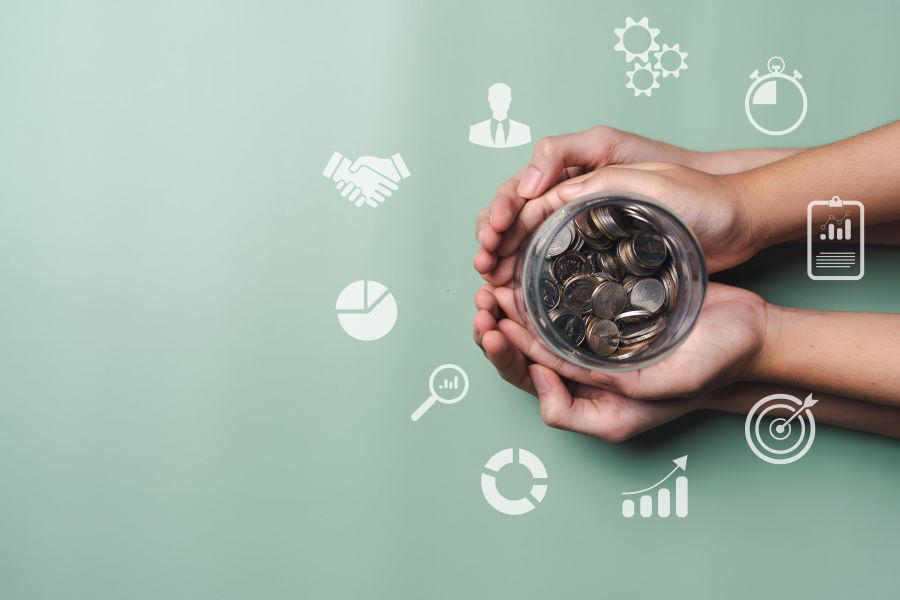 Tips for surviving the cost-of-living crisis
​Everywhere you turn, all anyone seems talking about is the current cost-of-living crisis. It's a hot topic and one that seems to be affecting us all. You'll be hard-pressed to find someone who hasn't been impacted in some way.
To try and help ease the pain, I've been compiling a list of the best, and most practical, tips that I can think of, or have come across, to help you counter rising living costs.
There are loads of 'helpful' guides out there offering ideas for navigating the crisis but sadly, many of these so-called 'tips' require you to seriously compromise on your quality of life, which just isn't realistic right now.
The list below represents what I believe to be some of the most useful and genuinely practical ways that you can make a dent in your overall cost of living and survive these challenging times.
​
Simple rule, never pay full price for anything. You should always make full use of discounts, rewards, and vouchers available to you through work. A recent study has shown that as many as 44% of staff are completely unaware of the work perks available to them. So, the first thing to do is become more aware of what benefits you have access to. These could include lifestyle discounts on the things you buy every day, and which could save you hundreds of pounds a year if used wisely. It's just about being smart with how you shop.
I'm sure I don't need to tell you that you should always be shopping around to find the best deals on the things you buy online. As I said above, make use of any discounts, rewards, and vouchers available to you through work or elsewhere. But here are a few ways you can take shrewd shopping to another level. Firstly, when buying online, add an item to your shopping basket, but don't go straight to checkout. Leave it at least 24 hours before you complete the transaction. Why? Firstly, after 24 hours you might realise you don't want the item (and save money by not buying it at all). Secondly, retailers often send exclusive offers and deals to lure you back and incentivise you to complete the purchase!
​
Don't Get Bitten by Vampire Appliances
Vampire appliances are those that drain energy when plugged in – even if they're not being used. Examples are laptop chargers, phone chargers, televisions, games consoles and even your kettle. You might think because it's on standby that it's not costing you. Wrong! This is because electricity will be able to run through the device, increasing your energy usage and, unfortunately, your energy bills too! A recent study showed that 98% of UK households admit to always leaving their TV on standby at all times which could be adding as much as £132.86 a year to your annual bill. Top tip - Switch appliances off at the plug if you're not using them.
​
Heat the Human, Not the Home
Money saving expert Martin Lewis famously said that we should look to heat the human, not the home. He argues that it is more cost-efficient to dress warm and use blankets at home in autumn and winter than to turn up your heating. He has a point. Turning down your thermostat can have a significant impact on energy consumption and can help you to cut costs. No one is suggesting you freeze but even a few degrees reduction can make a big difference. Research by Uswitch found that the majority of homes have their thermostat set to 22°C during winter months, yet advice from climate experts is to drop it by three degrees to around 19°C. Energy experts have calculated that you could save as much as £127.70 in a year, by turning your heating down just one degree.
De-clutter to Free up Cash
I have a simple rule at home which is if I haven't used something in 12 months or if it no longer brings me joy, I get rid of it. It's not a rule that my wife or children like to follow but it certainly helps me to live a less cluttered life. So how will getting rid of unused items help you to survive the cost-of-living crisis? Well, historically, you'd probably just look to throw things away. But these days, selling your unused or unwanted items online on sites such as eBay, Facebook Marketplace or Vinted is a great way to free up cash that can be redirected to help support you during these challenging times.
​
About the author
Matthew Chapman is an award-winning financial adviser and the founder of Money bliss free-to-use financial education and wellbeing platform for employees.